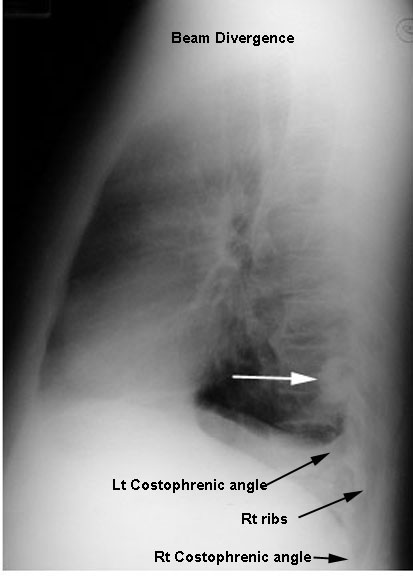 Beam Divergence
Note pleural based density in film's lateral view.

Beam divergence concept is helpful in lesion localization .

Note the inner and outer rib cage. In lateral view, the left side is close to the cassette. The beam divergence makes the right hemithorax wider. The right diaphragm projects beyond along with the right ribs.

The arrow points to the pleural based lesion. From the lateral view, using the beam divergence concept, you can say the lesion is located on the left side.